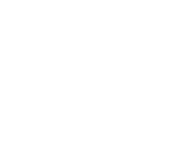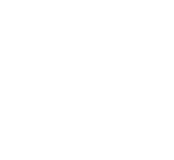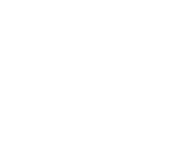 Hells bells, we just won Best Romantic Comedy Feature, Best Screenplay, and Best Original Song by Zack David at the Studio City International Film Festival awards show! Well deserved congratulations to Zack and the cast & crew that made the film! Celebrate by going to
zackdavid.com
and buying the award winning song and all his other awesome music.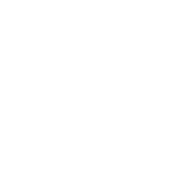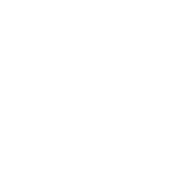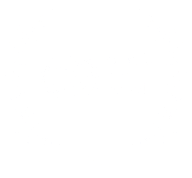 We were also nominated at the Orlando Film Festival last month for Best Screenplay, Best Actress (Jana Nawartschi), and Best Poster. Alas, we did not win anything but it was tough competition. Congratulations to Jana and whoever wrote the script and made the poster.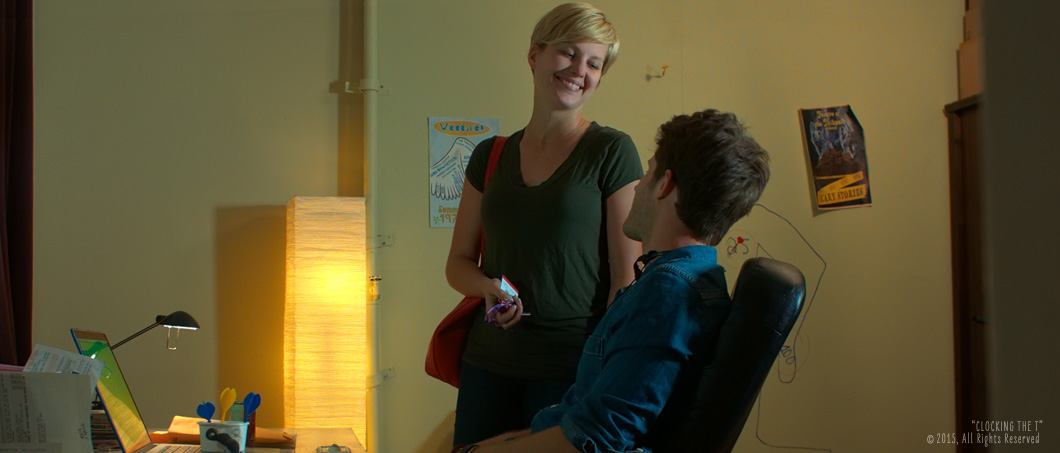 "Clocking The T" is a romantic comedy, drama, spectacular spectacular, independent film that's smart and funny, timely and classic, hitting the bullseye between last year's highly acclaimed, award winning indie film and this summer's record breaking blockbuster. I don't really know what any of that means, I'm just trying to fill up this text block. But honestly, it turned out pretty sweet. I wouldn't lie to you about that…
Just tell me now: What kind of douche are you?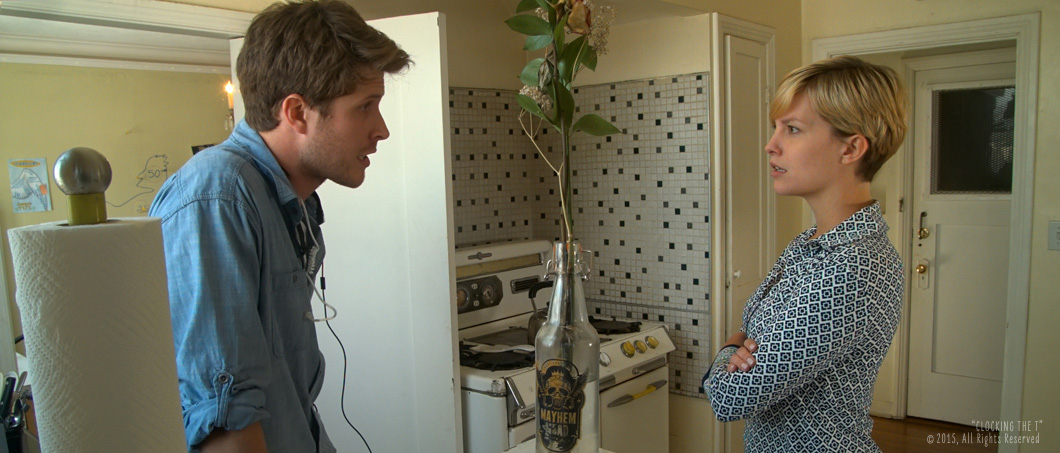 We may be small but we are mighty, packed with powerhouse up and comers who brought their A-Game. Hyperbole? Maybe. But trust me when I tell you nobody had that
'Who do I fuck to get off this picture?'
look until at least the middle of looping a year later. What can I say? Things move slow 'round these parts.

Sometimes I find your charms insufferable.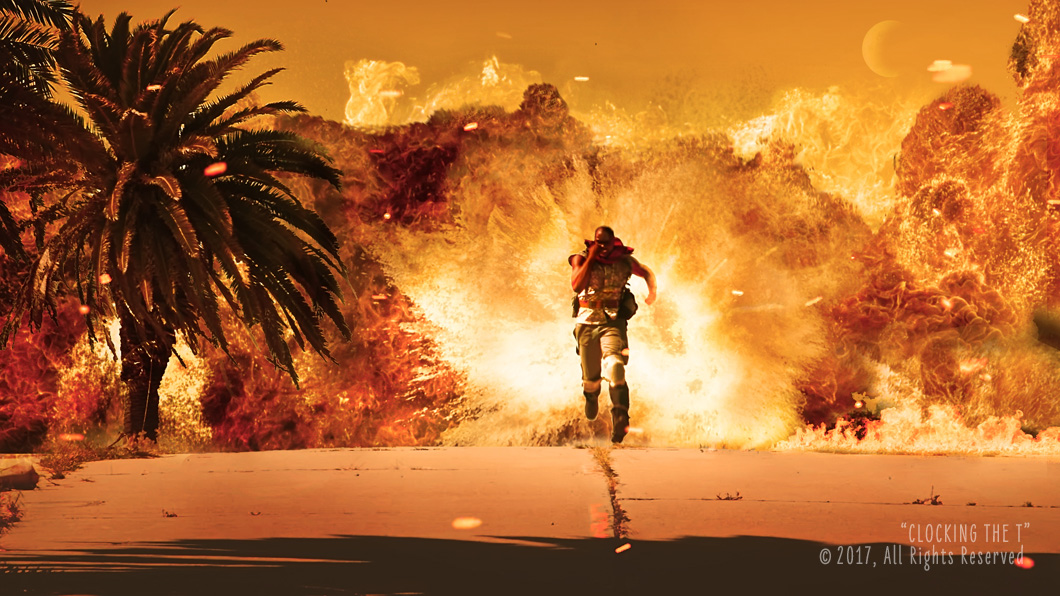 We're the Little Movie That Could, filmed on a micro-budget throughout Los Angeles, Glendale, Cypress Park, East LA, and Long Beach during April of 2015. An incredible achievement considering we were a eight person crew and shooting all over the city. I'm not sayin' we did it for nuthin', people got paid. We had permits and permissions. We ate pretty well. But it's not like I have a nest egg for my retirement anymore.
This whatever-we-are is half assed. I need full assed.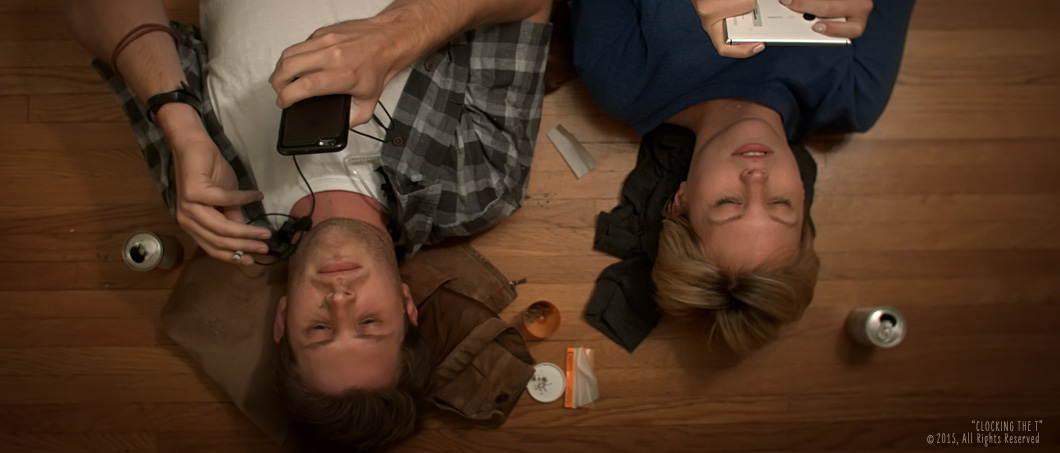 Anyway, after two and a half years we are finished. We lost all the bad parts and polished up the good stuff so it's really shiny. You're probably wondering, "When's it coming out?" Sometime this year. We're making the festival rounds right now—wait, we just got selected for the Orlando Film Festival 2018! And the Studio City Film Festival! And Blow-Up FilmFest! Holy schnikes!
So We Did Something A Little Different…
Our Twitter account is actually The Making Of the movie. I started it the day we shook hands and began writing back in 2013. You know how most Twitter accounts talk about how
ah-maaazing
the experience was? Well, ours doesn't. Ours lays it all on the line. It unsympathetically documents the ups and downs of ultra-low budget filmmaking. It was a tough road and we don't shy from talking about the struggle to reach the finish line. And because we were dutiful and honest in keeping it updated it serves as the actual 'Behind The Scenes' of the movie.
We didn't actually have an Instagram account for the movie because 'gramming wasn't a thing when we started filming three years ago. Or it was and we weren't cool enough. It's one or the other. Anyway, we started it after the fact and kind of reverse engineered the thing. But we made it a little special by putting stories with most of the photos that aren't on the other social profile feeds. That's called 'added value.'
Just click on the links above—Don't forget the blog too! And may our pain and suffering bring you hours of enjoyment.