05/10/15 11:39
Jana Nawartschi
wasn't the first actor we hired, that was
Lee Simonds
who read the role of Stanfield at the table read last year, but she was the first one we hired from the auditions back in March. She was the first lead and was totally and completely
phenomenal
and proved it every day on the set.
Have you hired her for your next movie yet?
Seriously, you should. Anyway, she's actually German, living in LA on a work visa.
Not anymore.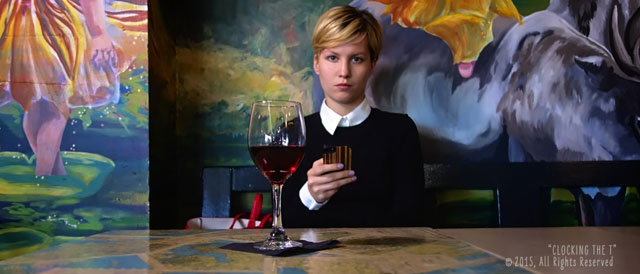 Read More…
09/09/15 18:38
I started a Twitter account the day I shook hands with Pedro and decided to make "Clocking The T." From the get go I chose to be honest. I'd read enough Making Of blogs and been around theatrical advertising enough to know most of it was bullshit. And from the sixteen low budget features I'd edited on I knew that director's get pounded like a handmade canoe in a Class 5 hurricane. So I figured, what the hell, might as well just be honest about the ups and downs and see what happens.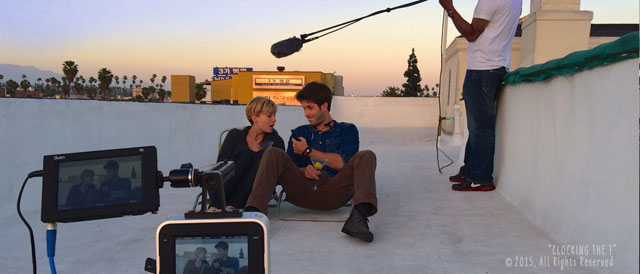 Read More…